Philippines does have many best beaches.whether its white sand or not. name it Philippines have it. Here are the Top 10
out of hundreds
of Best beaches that Philippines can offer.
Pagudpud
It is a tropical island resort that provides tourist with great entertainment such as night life activities that will spice up the visit.
White-sand beaches and crystal-blue water located in ILOCOS NORTE, Phlippines.
Boracay
the most favorite place of beach goers,Filipinos or foreigners. With the great white sand and cool waters people fall in love over and over again.Claimed as one of the best beaches in the world. Located in the North West part of the Visayas area called Panay.
Approximately 315km (200 miles) south of Manila and 2km off the northwest tip of the island of Panay in the Western Visayas region of the Philippines
a private beach that spans about 750 meters long the Sulu Sea. The beach also has great white sands that can be compared to powder. The pool's water comes from the spring water and the waterfalls that are on the area.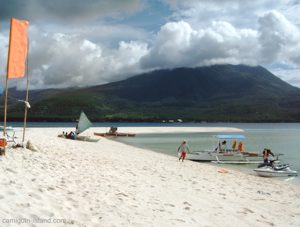 known to be one of the most beautiful places in the Philippines. Consider as the "Garden of Eden" in the country. Has a great topography that includes waterfalls, and the hot and cold springs. A place that you definitely fall in love and tempt you to go back.
a tiny island found hidden in it's bigger nearby island of Bohol.
Honda Bay. Surround the capital of the South Western province of Palawan. Tourist can go island hopping, diving and swim on the cool waters.Has variety of fishes without swimming out too deep.
known as the country's last frontier.Also called the Island of the Gods. It offers great beaches that will take you away from the urban life. Best place to visit if you are looking for complete peace and quiet. Aside from the magnificent beach.Also offers you a sight of the beautiful seascapes, towering marble cliffs and a variety of tropical birds.
Pearl Farm
private paradise located in the quiet side of Samal Island. Offers an experience as valuable as a pearl. This is because of the great resort that is accompanied by the white sands


Siargao
.One of the best surfing spots of Philippines. Offers you waves that can curl up to 12 feet high. Aside from the waves, the place also has beaches that still remains unspoiled by urban lifestyle.